Make my spreadsheet working without activation on specific PCs.
If you need to make your spreadsheet working only on several PCs (for example, your office network) - you should select "Hardware Based Activation Code" protection option, and specify Computer Codes, where activation is not needed. To enter Computer Codes, use Registration is not required on these computers hyperlink.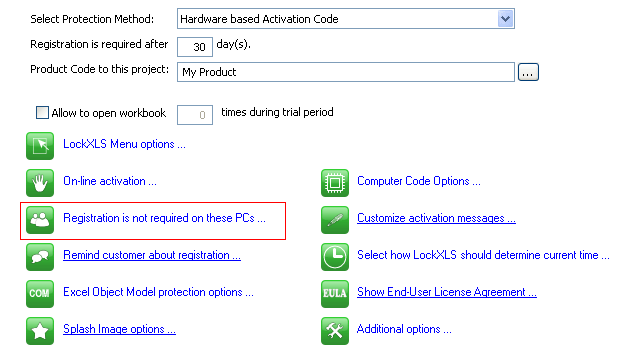 You can find more information about this option here.