Customize Activation Messages
LockXLS allows you to override messages, shown to your customer when he open protected workbook. Custom Messages folder contains all messages used by LockXLS to activate the workbook.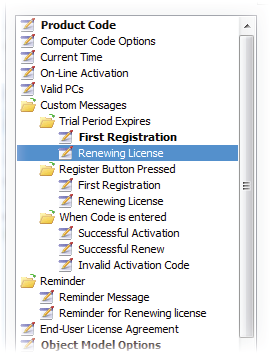 Messages are divided into 3 groups:
On the right side of the options dialog you can enter message in the RTF format, or sprcify path to the TXT or RTF file which contains message.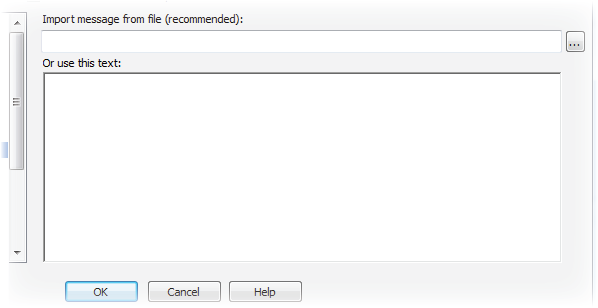 We suggest you to put your message into RTF file and specify path in the options.
When you enter custom message, label on the options tree became bold. This indicate that you've overrided the LockXLS message.
You can specify number of days to expire in your custom message. Tag \expires will be replaced by LockXLS Runtime with number of days, left to expiration date. For example, message "Your license will expire in \expires day(s)." will be shown as "Your license will expire in 1 day(s)."
Tag \pc_code will be replaced by Customer's Computer Code.
If your language is not English, you should use this option to translate interface to your language.
See Also:
Use hyperlinks in the custom message