Add Merge Modules to your setup.
In your Setup Package you may use a Merge Modules, which includes files, resources used by shared components. More information about MSM files you can find in the MSDN library.
To add msm file to your setup project you should use Merge Modules ... button on the Files Included into Setup tab.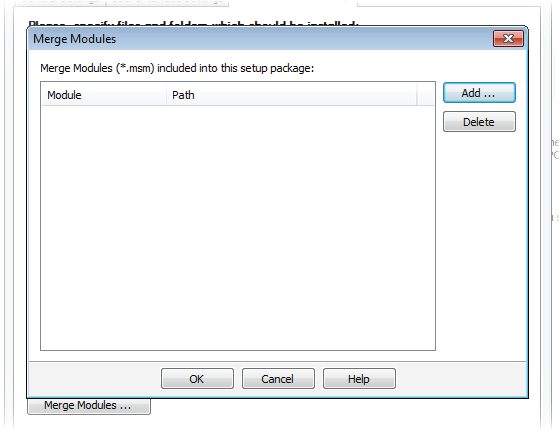 Use Add button to add new merge module to setup package.
Use Delete button to remove selected merge modules from setup package.