Company Information
LockXLS uses following information about your company:
Company Name
Company Website
Contact e-mail
To edit Company Information use Company Information ... button on the main LockXLS window.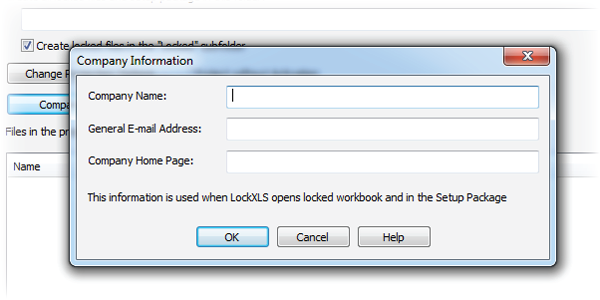 This data is shown to your customers during password request, Activation Code request, and expiration message. For example: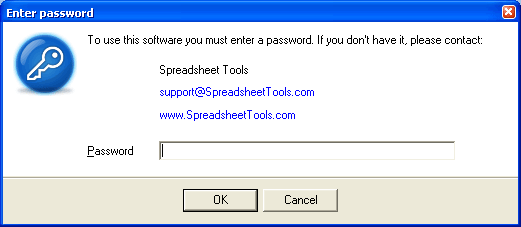 If you've specified your e-mail and website, customer is able to generate e-mail or go to your website directly from this dialog.