Setup Properties - User Interface Settings.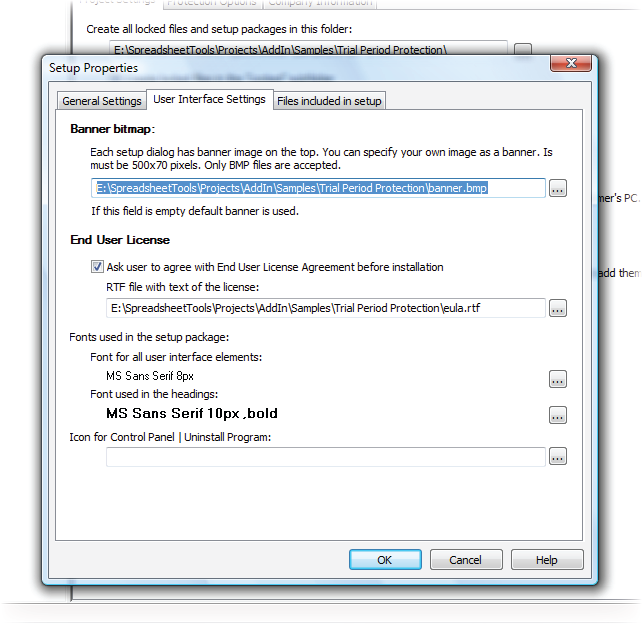 Each dialog in setup package has banner image, shown on top of the dialog:

This image shows default banner. You can change it and place your logo or other image. You should create a 500x70 .bmp file and select it's name in the Banner Bitmap field.
Setup Package may ask user to check "I agree" button after reading End User License Agreement. By default setup package does not have EULA and installs your files without asking agreement from customer. To enable this feature, your should create .rtf file with EULA text, check option Ask user to agree with EULA and select your .rtf file.
Fonts used in the setup package. You can customize fonts used to display headings and texts in your setup package. By default MS Sans Serif font is used.
Icon for Control Panel | Uninstall Program. When your product is installed on the user's PC it becomes listed in the Control Panel | Uninstall Program. This location is OS-dependent, in Windows Vista it is called Programs and Features. In this field you can specify icon to be displayed on the target PC in the Control Panel.