Setup Properties - General Settings.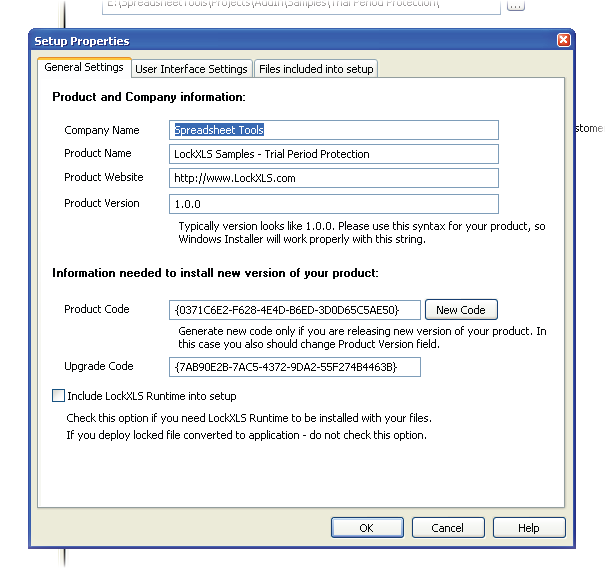 On this page you should enter the following information about your product:
Product Name
Website
Version of your product. Please specify version like 1.0.0.0, so Windows Installer will work properly with it.
Important:
Company Name
field is read-only. You should enter Company Name using
Company Information
button.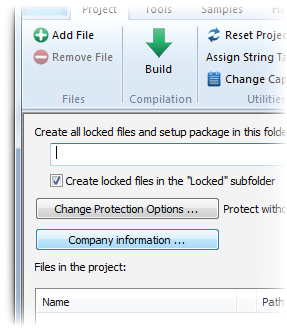 Upgrade Code identifies the whole product line. It should be same for all versions of your product. You should change it only in case you are using LockXLS project file to lock another product.
Product Code identifies specific version of your product. When you are creating new version of your product you should change it.
Note: When you are releasing new version, you should change version number and generate new Product Code using New Code button. When this setup is launched it removes previous installed version and then installs newer version of your product.
Important: Include LockXLS Runtime into setup option adds LockXLS Runtime Module to setup application. When you distribute only locked applications - this option should be turned OFF. If your setup contains locked XLS files, Runtime Module is required on the customer's PC and we suggest to turn this option ON.